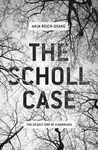 The Scholl Case: The Deadly End of a Marriage

by Anja Reich-Osang, Imogen Taylor
Published by Text Publishing Company on October 3rd 2016
Pages: 213
Format: arc_pdf
Genres: Nonfiction, True Crime
See it @ Goodreads


Synopsis
'A gripping book about a mysterious murder that delves deeply into the psyches of its protagonists. Anja Reich-Osang's clear language cuts like a knife, exposing the layers of two lives and one unhappy marriage. A great read!'—Melanie Raabe, author of THE TRAP
In December 2011, a corpse was found in a forest in Ludwigsfelde, a small and peaceful town south of Berlin. The body was hidden between pine trees, covered with leaves. The victim was Brigitte Scholl, sixty-seven, cosmetician and wife of Ludwigsfelde's former mayor Heinrich Scholl. There were rumours that Brigitte was raped and killed by a serial killer. While the police hunted for the murderer, parents kept their children indoors, and joggers avoided the forest. Three weeks later, the police arrested the victim's husband.
The residents were shocked. Heinrich Scholl was well-respected in his community, regarded as the most successful mayor of East Germany after the fall of the Berlin Wall. This charming man had it all: a successful career, influential friends and a marriage of almost fifty years. But behind closed doors, it was a very different story. Friends and family were staggered at the picture that emerged during the trial.
In 2012, Heinrich Scholl was pronounced guilty of murder and sentenced to life in prison. To this day, he pleads not guilty. Journalist and author Anja Reich-Osang followed the trial and talked to family, friends and Heinrich Scholl himself. She tells a gripping story about marriage, sex and politics, where nothing is as it seems.
Anja Reich-Osang is a German journalist. She received the German Reporter Award in 2012 and is currently senior editor at Berliner Zeitung.
My thoughts on this book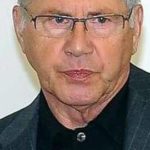 A rather dry, but very readable account of a marriage gone bad. Heinrich and Brigitte married for convenience, it came to a bloody end in December, 2011 after 50 years of marriage. Heinrich, a successful retired Mayor of a small East German city murdered his wife and her dog.
What makes the book interesting is that this marriage began at the same time the Berlin Wall fell, Heinrich took a small East German village and made it a show place. The author gives us an idea of how life was in Germany around that time, but as to really delving into the true character of the Scholl's the story is a bit weak.