White Gold

by Caitlin O'Connell
Series: Catherine Sohon #2
Published by Alibi on February 7th 2017
Pages: 347
Format: arc_ebook
Genres: Adventure, Fiction
See it @ Goodreads


Synopsis
In this pulse-pounding follow-up to Ivory Ghosts—hailed by Jodi Picoult as "a win for any animal lover or reader with a conservationist's heart"—wildlife biologist Catherine Sohon ventures into the darkest corners of China to hunt the world's deadliest poachers.
Catherine Sohon has gone undercover in the Chinese underworld, where the illegal ivory trade is at an all-time high. Posing as a foreign buyer in the backroom of the Beijing Antique Market, she's closing in on the smuggler who has eluded her since Namibia. Then ruthless gunmen burst in, leaving death in their wake and turning Catherine into a suspect in a triad turf war.
After a close call with a king cobra on a boat full of endangered wildlife, new clues propel her across the country, from open markets to an ivory carving factory in Guangzhou to the forests of southern Yunnan, home to the precious few remaining Chinese-Asian elephants. Her quest pits her against the same vicious trafficking kingpin—only now it's clear that even high-level officials are looking the other way as the world's endangered species flood into China from all across Asia and Africa. And when an old lover pays a surprise visit, Catherine is forced to confront the agonizing choices that still haunt her.
As Catherine races to execute a daring sting operation along the mountainous border of Myanmar, a shocking betrayal sends her into a tailspin. Now her life depends on the bond forged with an elephant named Lu Lu. Meanwhile, in the shadows awaits a powerful new adversary—someone with far more at stake than Catherine could possibly know.
My thoughts on this book
White Gold is the second book in the Catherine Sohon Elephant Mysteries. Catherine has recently moved from Namibia to China in hopes of capturing, Nigel Lofty, a big time endangered animal smuggler (worst type of person in the world). With the help of her college roommate, Ling Ru who after college returned to China and became a customs agent. Catherine and Ling Ru find themselves in some pretty tight spots which they manage to find a way out off. The book brings to light how brutal the illegal animal trade is, at times it was not enjoyable reading about how we mutilate animals.
The best part of the book was the descriptions of the elephants and their interactions with one another and humans. Elephants are fascinating animals.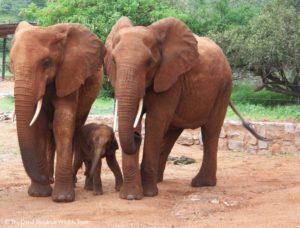 Thanks to Alibi and NetGalley for the opportunity to read White Gold.